Ridecon features a broad range of engineering design services, in addition to superior electronic manufacturing services.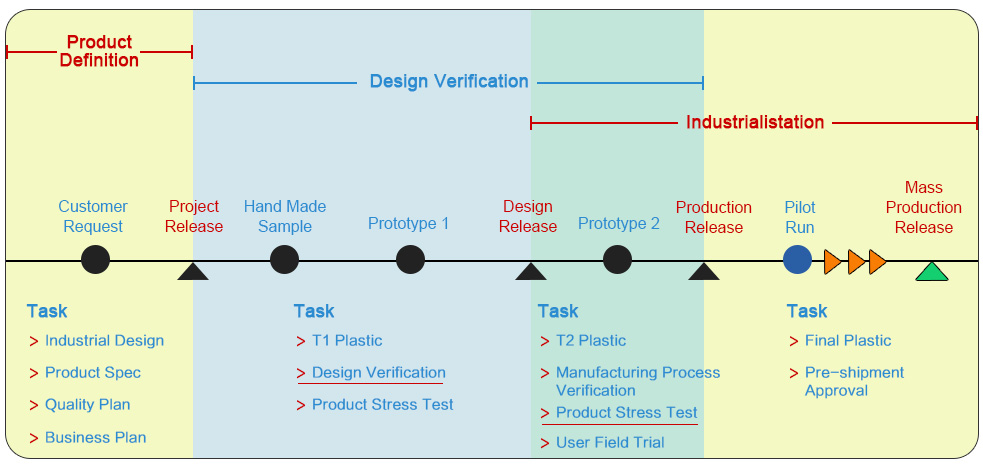 Custom electronics design & product development/prototyping service:
This covers the design, prototyping and development of electronic hardware. We design according to the requirements of the customer. Normally we require the specifications for a design job from the customer. In case the customer is not from the electronics field, then we can convert the requirements of the customer supplied in "plain English" to functional and electrical specifications and then proceed towards completing the design.

Embedded systems design (hardware and firmware/software):
An embedded system is the one that "embeds" a microprocessor (commonly called as "processor") or a microcontroller (MCU) into the electronics design. The best thing about embedded systems is that most of its functions are software controlled and can be changed easily without much work lost in re-designing the hardware. Although embedded systems design are a common part of any electronic systems & used in most of our designs,

PCB (printed circuit board) design & prototyping (single & multilayer):
The printed circuit board, "PCB", is an inherent part of every electronic hardware. Every custom electronics hardware that we design includes PCB layout designing, prototyping & assembly by default. We can also offer PCB layout designing (PCB designing for short) & prototyping as a standalone service in order to convert any existing schematic diagrams that you might have already designed into fully assembled prototypes.
Complete electronic product design from concept to completion:
This involves the development of a full fledged, complete "ready to market" product and consists of enclosure design (either based on readily available enclosures, or custom designed mold preparation), hardware design (schematic & PCB design), user interface design (front panel/control panels), firmware/software design, product approvals (CE mark, FCC, UL etc). We are good at converting mere English descriptions into complete products by interacting with clients till we understand what they have in mind.
Reverse-engineering services:
This is self-explanatory.
Mechanical Design
Your mechanical requirements will be designed to your requirements keeping your PCB design in account. Your design will be developed using your specifications, qualification standards, and to a high level of quality. Ridecon maintains facilities for mould fabrication and injection plastics and finishing services, and also experienced with many metals for chassis, brackets, bezels, or enclosures.

Compliance Testing and Manufacturing Test Design
After your approval and satisfaction, your product prototypes will be sent for qualification testing based on the standards that you specified. In addition, we will prepare hardware designs to test your mass production manufacturing needs. As your product designing partner, we will be prepared to develop the systems and procedures, with a full understanding of the product in mind. At this point, your product will be ready for the market and for your production needs. We can gear up our facilities and your component suppliers for your needs. We prepare to deliver your product to specification on time.